Why you should visit, stay, work and shop in Dubai.
Why Dubai?
Dubai is simply the center of the Middle East economy. Dubai is the leading regional commercial hub with state-of-art infrastructure and a world class business environment to support and sustain its great grouth potential. It has now become the logical place to do business in the Middle East, providing investors with a unique and comprehensive value added platform. With its strategic location, tax-free living and consistently strong economic outlook, Dubai is the ideal base for multinationals targeting markets in Central Asia, the Middle East, Africa, the Asian Subcontinent and the Eastern Mediterranean . These regions have a population of over 2 billion people and a combined GDP of US$ 6.7 trillion.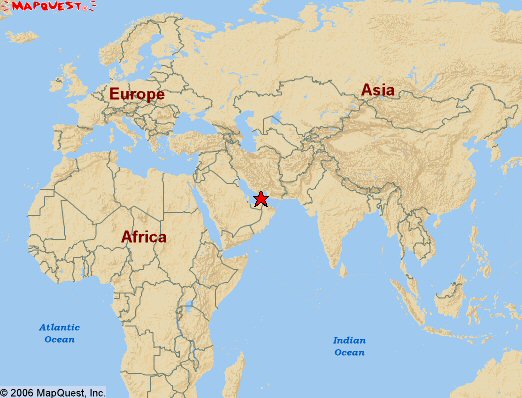 Accessible through its ultra modern airports, that offer connections to over 140 destinations, Dubai is also a thriving tourist destination and attracts a large number of skilled professionals. Its robust economic cluster of technology, media, finance and healthcare hubs makes Dubai a viable and attractive proposition for any business. Apart from economic advantages, the city offers a superior quality lifestyle that is truly international with luxury residential and office accommodation and excellent educational, health and shopping facilities. Sporting and leisure facilities are abundant and Dubai 's top class international hotels offer a wide range of dining and entertainment choices.
For the Latest news please visit the approriate Headings below. For links to the best guides on the internet for Dubai, Please visit the sidebar links.
Sunday, October 26, 2008
The World Development - Dubai Wold Islands
Dubai & UAE News
United Arab Emirates News
Middle East and Africa Economic News
Copyright © 2009 yDubai.com
All rights reserved